Services
You have a vision and clearly know what you want.  Helping you get there is one of the things we do best.  The construction world can be complicated especially when you don't know what's available for your consideration. Some contractors use technical terms to impress you and perhaps make you feel dependent on your contractor.  We take the time to explain each and every step.  It's part of our mission to help you understand just how you can bring your vision to life.  Like a road trip, there are several different routes you can take.  We explain each option and why one option might work best for your situation.  It's your decision, but it's our desire to give you the information to make the best decision.  We want to be part of your project.  Feel free to call us anytime; we'll have a conversation about what you want and how we can help you get there.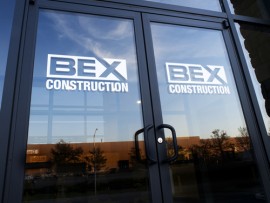 General Contracting
We have provided general contracting services since our founding in 1972.  Whether the project is a competitive bid job or is negotiated with the owner to help achieve specific desired results, we bring a wealth of knowledge and a commitment to quality that is often unrivaled in our industry.  Your project is our project.  We want to be able to point to it and proudly proclaim – we did that!  Our pricing is fair and honest.  We gladly share information so that the best decision can be made by the project team.  Standing behind what we do is something we feel strongly about – our work is our signature; we believe that and will always treat you and your project with care and consideration.
Construction Management
As the construction industry has evolved in recent years, some owners find it advantageous to use the construction management form of project delivery.  Generally, this method requires the owner to assume some of the risk in the construction process but provides them cost savings for doing so.  We would be happy to discuss this delivery method with you to determine if it is indeed the right choice for your project.
Design Build
If you want a one stop shop in the construction process, we can provide just the solution.  We serve as the contractor and maintain the design responsibilities so you are only dealing with one entity.  This delivery method allows improved communication among team members and virtually prevents things from "falling through the cracks" because one firm didn't share information or intent with another.  We do it all while you get the comfort of knowing all bases are covered.  Ask us to explain more if you think this approach would work best for your project.
Special Projects Division
If you don't need to build or renovate a building but you have a special project that you want handled with the same care and professionalism, our special projects division is just the thing.  We do fit ups, build outs and corporate maintenance.  We even take on small tasks such as replacing doors, building walls, and moving electrical or mechanical lines, as well as replacing sidewalks, reworking building entrances or repaving parking lots – among many other things.  Our involvement insures a quality outcome provided by a well insured and experienced contractor who easily handles the entire project. This may prevent you from dealing with several different subcontractors and being responsible for coordinating their work.  Let us handle your small project – we promise to treat it as a special project.
For more information about BEX, please contact Ron Osborne at ron@bexconstruction.net.